Dyslexia Forum - March 24, 2023
Experience Dyslexia® - A Learning Disability Simulation
---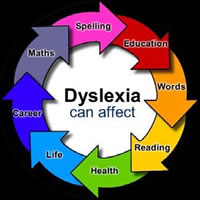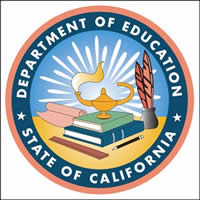 March 24, 2023 1:00-3:30p.m.
Diagnostic Center, Central CA
1818 W. Ashlan, Fresno, CA 93705
559-243-4047

The Diagnostic Center, Central (DCC) is excited to be hosting their first "in person" Dyslexia Forum in over two years! On March 24th the DCC will host an Experience Dyslexia® simulation for family members, teachers and others who wish to better understand dyslexia or to experience impacts of dyslexia first hand!
For people with dyslexia, the demands of reading and writing have added impact throughout educational and daily life activities. The Experience Dyslexia® simulation is a hands-on activity that allows participants to experience some of the challenges and frustrations faced by people with this language-based learning disability.

You are invited to join in this interactive experience and subsequent discussion of dyslexia. As in all Dyslexia Forums, we will include updates and dyslexia related research and events.
Registration for the March 24, 2023 Dyslexia Forum

The Diagnostic Center, Central CA has provided assessment and trainings in language, literacy, behavior and more for over 35 years. DCC Dyslexia Forums are regularly scheduled "low to no cost" avenues for educators, parents and community members to access research and innovations related to dyslexia, and language and literacy instruction and intervention.
For information on future Dyslexia Forum events, contact Jodie Dittmar at jdittmar@dcc-cde.ca.gov or call the 559-243-4047. This and other DCC events can be found on the DCC Events web page.