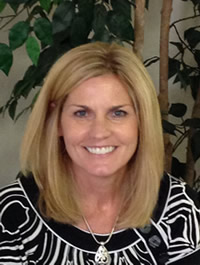 Welcome and thank you for visiting Diagnostic Center Central California's website. As Director of Diagnostic Center Central (DCC), I am grateful and honored to be leading an organization and staff of committed professionals whose shared mission is focused on providing high quality, individualized and helpful services to students with special needs, their families and local educational agencies. As you explore our new website, you will find useful information about the range of services we offer, how to access our services as well as a variety of educational resources and more.
The DCC is one of three regional diagnostic centers

operated through the State Special Schools and Services Division of the California Department of Education. Established over 50 years ago, throughout their history the Centers have been committed to providing responsive services that addresses the ongoing changes in education. Each of the three centers serve a specific geographic region

within the State.
DCC is available to provide student assessment services to local education agencies (school districts, county offices of education, and SELPA programs) located within the 13 counties in central California assigned to our region. Our assessment services are provided by expert, diagnostic professionals who work in transdisciplinary teams to address the unique educational needs of California's students with complex learning and behavior profiles.
Our Center also provides an array of professional development opportunities, consultation and technical assistance to staff of local education agencies to assist in their efforts of providing appropriate and effective, evidence-based educational programming and services for students.
Thank you again for visiting DCC's website, and please visit us frequently as we will be regularly populating our website with updates for upcoming professional development opportunities and resources.